Our Mission
To document empowering stories of impact across Africa by leveraging our network of locally rooted creatives.
With our talented tribe of African photographers, filmmakers, graphic designers, and illustrators, we ensure African success stories are well documented and accessible.
Our Work
Through culturally sensitive storytelling visits, interviews, fact finding missions, and coordinated collaborations with existing media outlets across Africa, we identify, document, and elevate African stories of impact that are changing the continent, and champion the Africans who tell them.
About Us.
Advocacy, Communications, Art.
Stephanie Kimou: THE ADVOCATE
Stephanie Kimou has worked in international development for ten years, specializing in advocacy within African women's economic empowerment, and sexual reproductive health and rights across west Africa. She is the founder and principal consultant at PopWorks Africa, a firm that opens up much-needed spaces, opportunities, and resources to support young Africans work for the good of their communities.
Laura K. Wise: THE COMMUNICATOR
Laura K. Wise is a social impact communicator. With experience across design, international development, corporate social responsibility, and fundraising - each piece of her professional identity has helped to defined her story centric approach to designing communications strategy and telling brand stories. Laura is the founder and principal consultant at Content Wise Communications where she is creating content around community development initiatives globally.

Mikhail Hardy: THE ARTIST
A painter, digital artist, and animator from Washington, DC. He is a graduate of the Art Institute of Washington where he studied digital media and animation. He has over ten years of experience in creative spaces with diverse mediums including photography, videography, and paint. He is the founder of Master Arts Studio where he focuses on creating animations with strong black leads.
Sarah Fohl: THE CULTIVATOR
Sarah Fohl is a knowledge management expert with over 11 years of experience in international development and multimedia production. Sarah capitalizes on our existing wealth of knowledge and fosters the use of dynamic approaches in research, ideation, peer exchange, and meaningful sharing to cultivate learning, strengthen systems and build lasting partnerships. She is the founder and principal consultant of Kalpana Consulting where she is connecting creative people from around the world, nurturing wisdom and elevating voices to further the health and well-being of women and youth.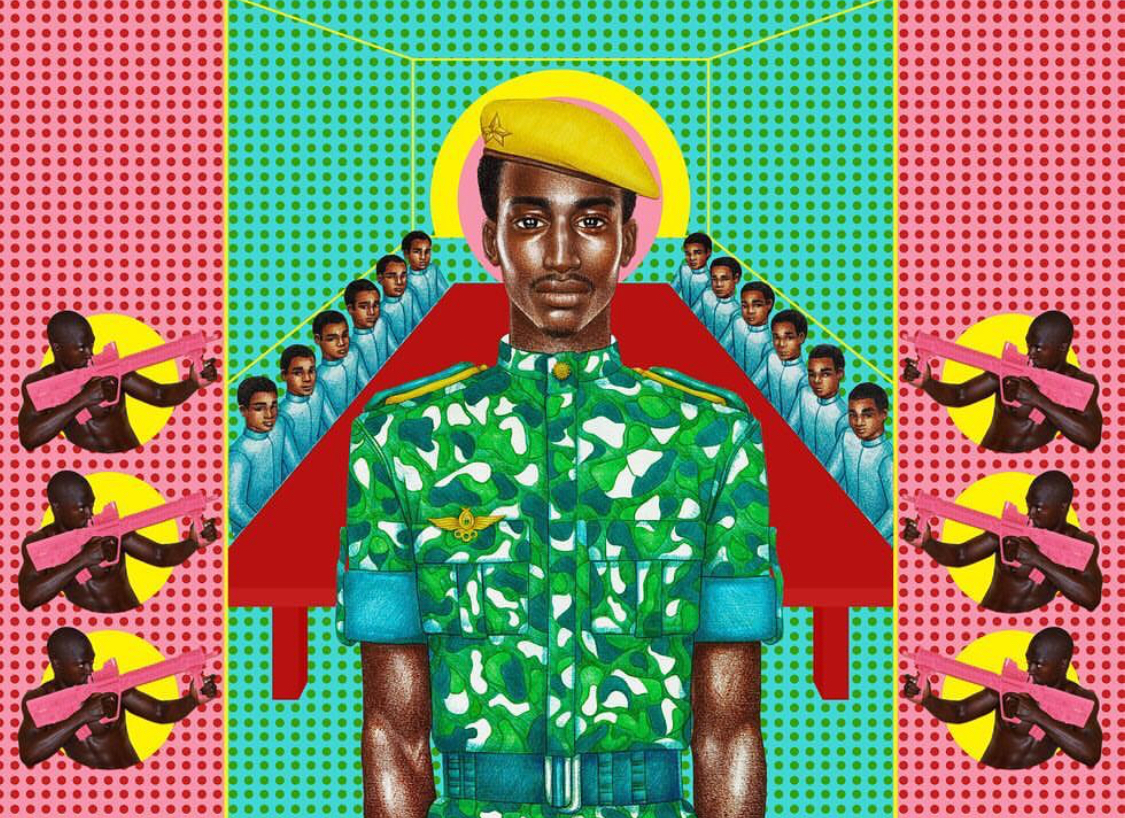 Up Next
Creating innovative and empowering digital content with francophone African young advocates at the International Conference on Family Planning

Documenting a young group of Nigerian women as they innovate new contraceptive service delivery methods

Launching a digital diversity & inclusion platform for black women working in international development